Advanced Embroidery Design
Everything you need to know about embroidery designs
If you've read our Slaite blog post outlining the six best tips for custom embroidery but you still have questions or want to know more about design best practices.
We've got more advanced embroidery design tips. Keep reading!
Your Design
Before uploading your artwork, consider whether your design is optimized for this decoration type.
Clean lines and simple shapes are critical for embroidery. In our previous blog post, we discussed styles to avoid, the color blending limitations, location consideration, the best material to embroider and hat designs.
In this article, we share visuals to show best practices for embroidery design with detailed explanations. Each logo in this article does not follow embroidery design best practices. We'll tell you why and how to avoid.
Tulip Logo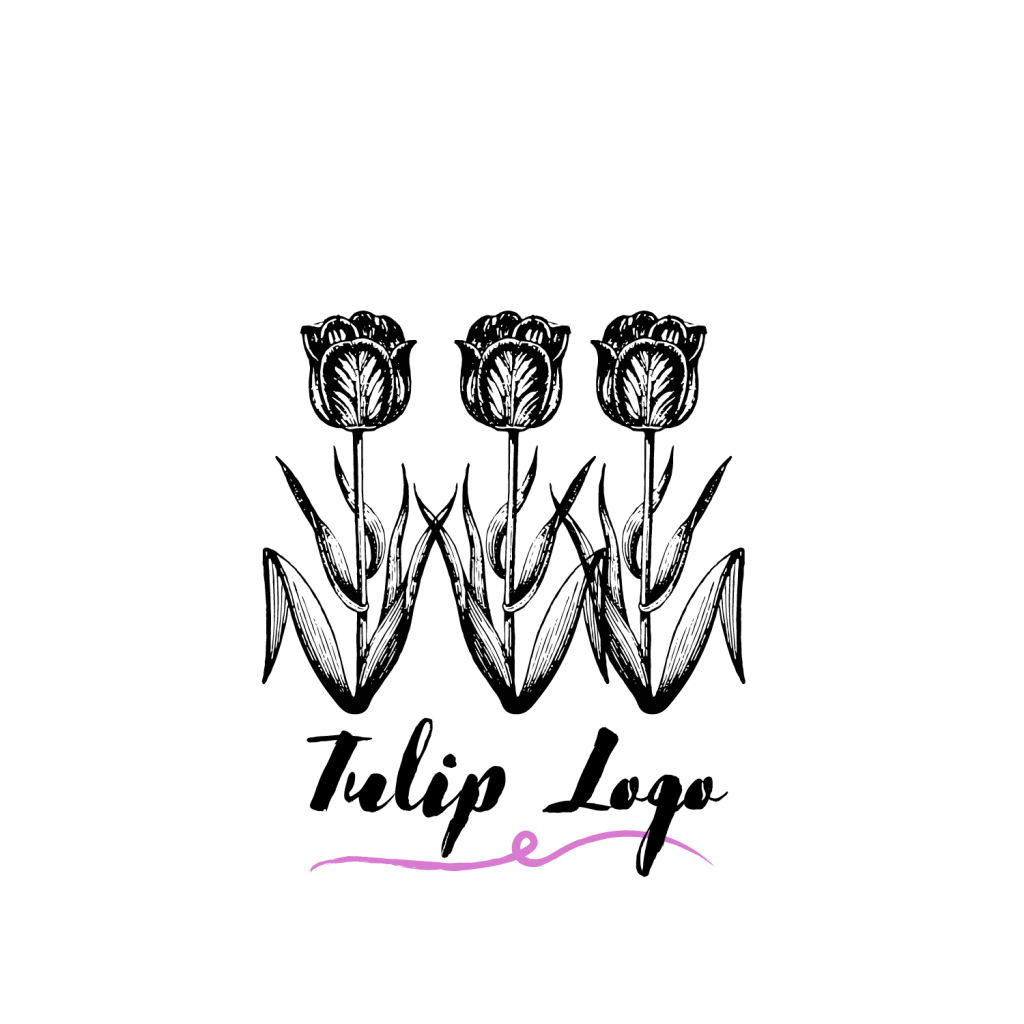 Original Digital Image of Logo*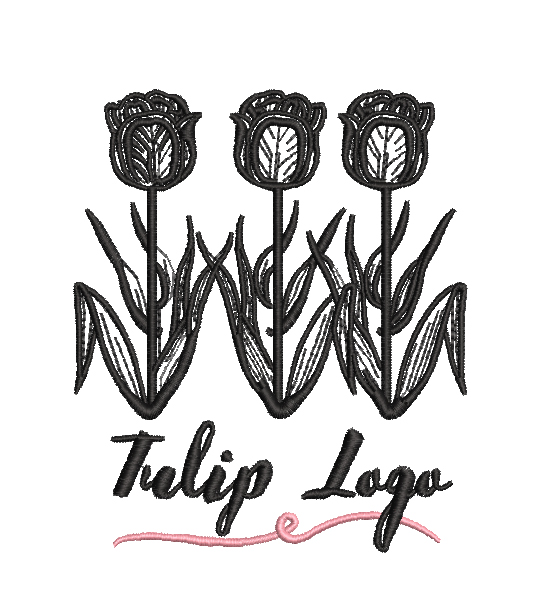 Digitized Logo for Embroidery*
What's wrong?: Too many fine lines and details in this design.
What will happen?: Thread has a physical weight. This makes it difficult to re-create delicate designs, particularly for small areas. During digitization, the lines and details would likely be simplified or removed. This results in a discrepancy between the digital display logo and the rendered design.
Fun fact: in this digitized example, the fine lines are created using a run stitch. This type of stitch is created when a needle is passed in and out of the fabric in regular intervals. If this design were applied to a small location (for example, a hat), then the fine lines and details would be simplified further to ensure there is enough physical space for the thread. Consider the real-world dimensions of your artwork by reviewing the design guide box dimensions in the Slaite design studio and comparing your artwork within the design box. We show you how to do this within the Slaite design studio in the video below!
How to fix?: Simplify fine details to make the logo crisp with clean lines and consider removing the text for smaller design locations. Alternatively, you can use Direct to Film (DTF) printing to achieve photorealism.
Lion Logo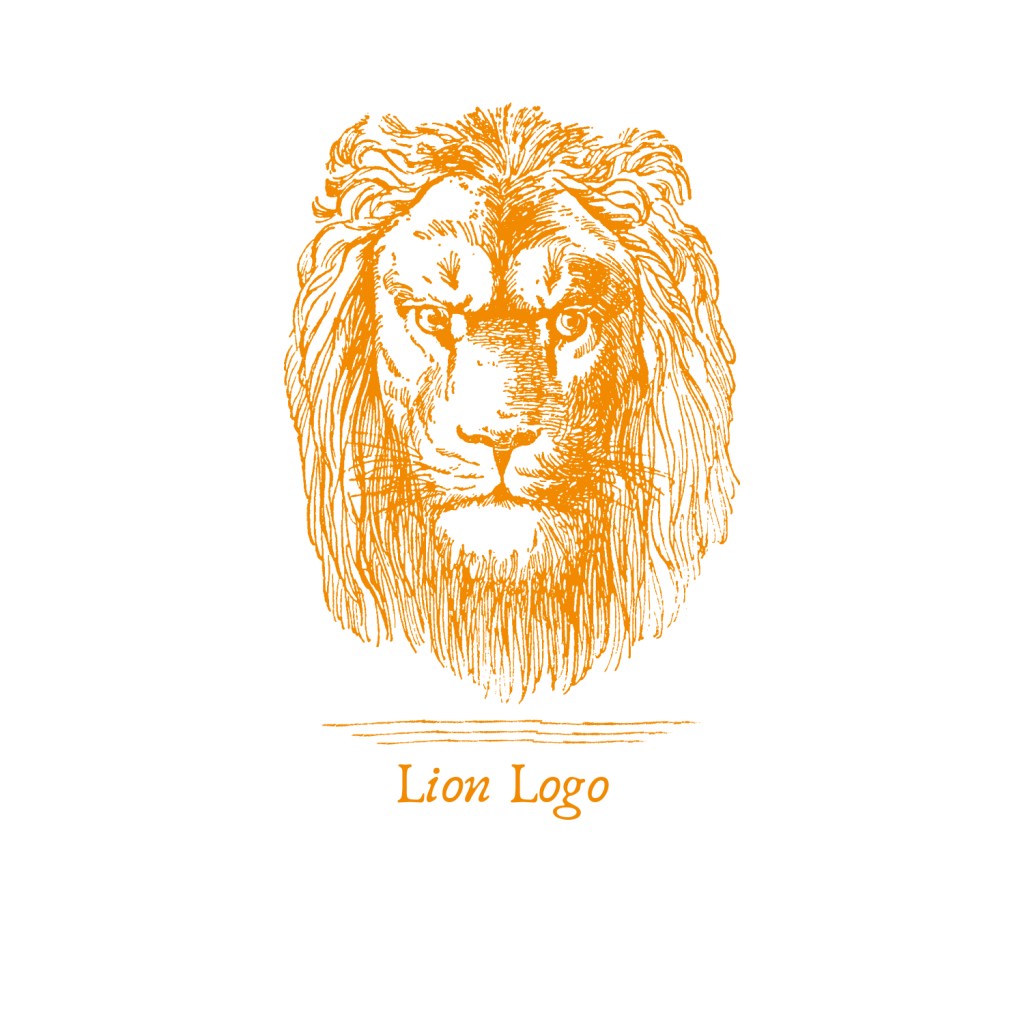 Original Digital Image of Logo*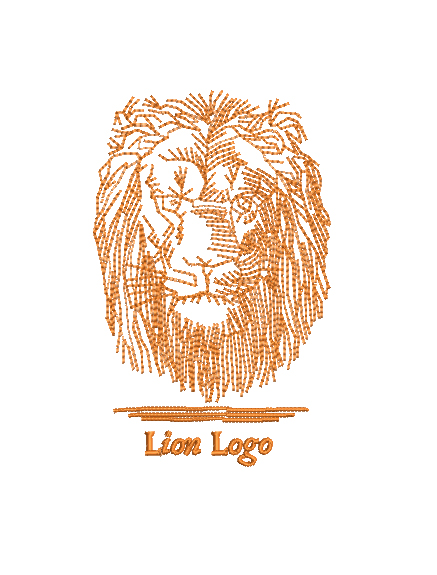 Digitized Logo for Embroidery*
What's wrong?: Too many fine lines, details, outlines and small text.
What will happen?: Like the Tulip Logo, the lines and details would be simplified or removed during digitization. If this logo were applied to a small design area (for example, the side of a hat), the small text and fine lines above the text would need to be removed.
Fun fact: in the digitized image, the "Lion Logo" text is created using a column stitch. A column stitch is created by using a zigzag stitching method and creates a column or cylindrical element. If this design was placed on a small location, the stitch type may be changed to run stitch and may compromise the design. Larger design areas can accommodate more legible text whereas it's challenging to include text in smaller design areas.
How to fix?: Simplify the fine lines and details to make the logo crisp and remove the small text if designing a smaller location.
Logo Life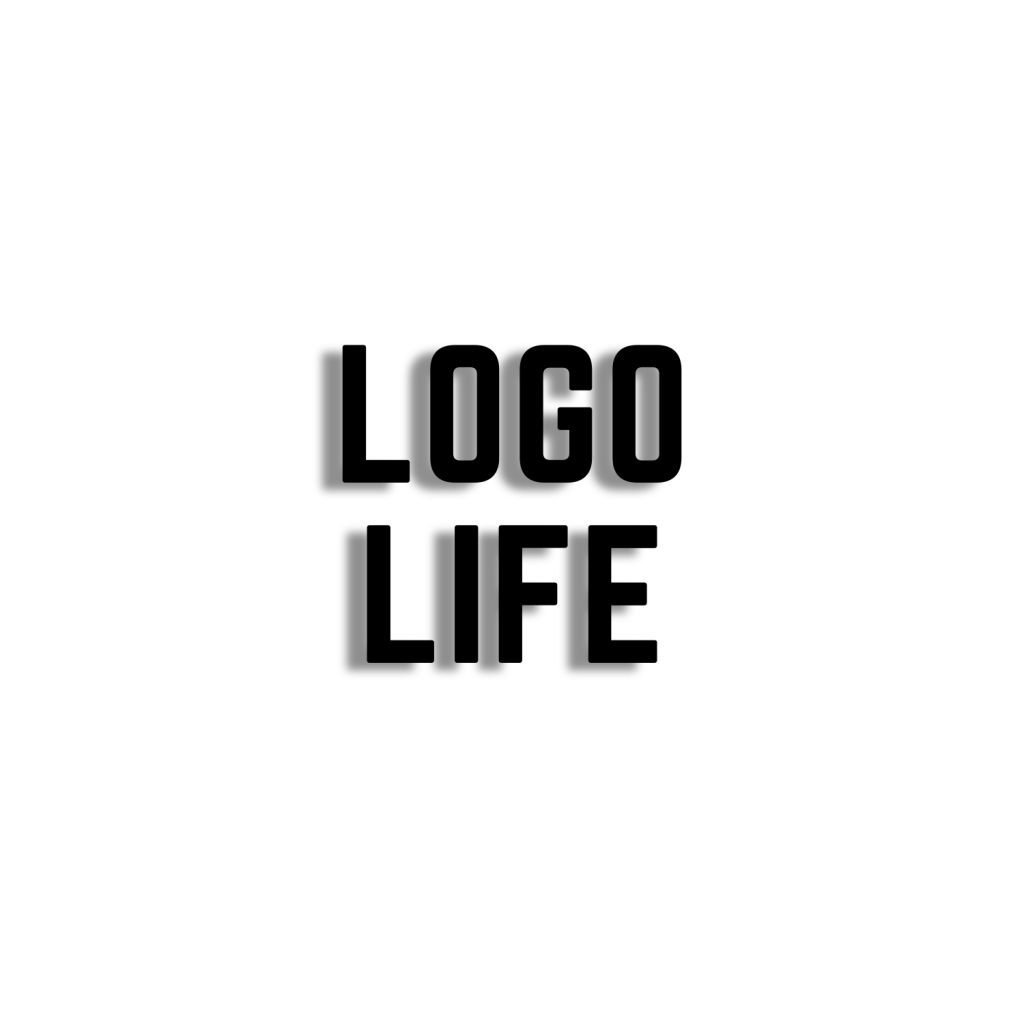 Original Digital Image of Logo*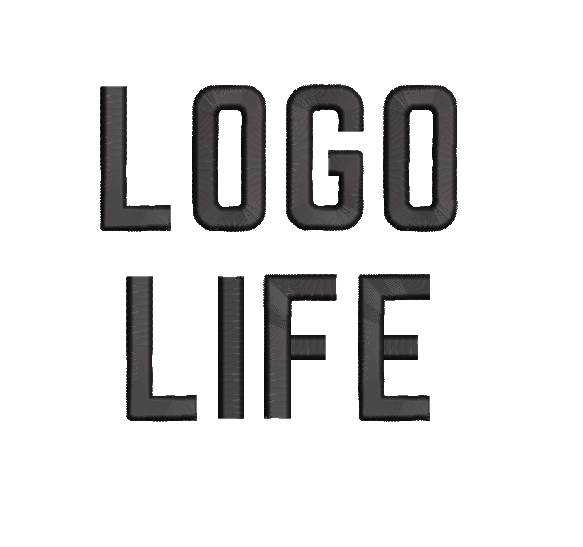 Digitized Logo for Embroidery*
What's wrong?: Shadows and color gradients are not recommended for embroidery design.
What will happen?: DTF printing can beautifully execute shadows and gradients because the technology uses high-resolution to replicate the digital image experience. However, in embroidery, the physical dimension of thread does not allow a smooth transition between the dark and light colors. In the Logo Life artwork, the shadow opacity is less than the "Logo Life" text. Since thread opacity is consistent throughout all colors, the shadow would make the artwork appear busy or potentially illegible.
How to fix?: Remove the shadows or color gradients from your design for embroidered products and use a logo with crisp, clean lines.
What about design size?
In the above examples, we've mentioned small design locations. What does that mean for your design?
Each product's design location (the green dotted box) shows what area is eligible for decoration. If you have an intricate logo and there is not enough space to accurately replicate the design, your artwork will be compromised. But, if your design is simple then you could make it as small as 1 inch.
Rule of thumb: the larger the design, the more details can be accommodated but the smaller the design, the less details can be accommodated.
How to use the Slaite design studio
In the Slaite design studio, you'll see the guide box (green dotted line) for embroidery areas. This green box represents the real-life dimensions of the embroidery placement guides our machines use to plot your design pattern. At the top and left of the design studio, you'll see rulers in inches to help determine the size of your rendered artwork.
In this video example, we show you the guide box demonstrates the design location for the Yupoong Flat Bill Snapback hat is approximately 4.5" W x 2" H. When the Slaite logo is added, the logo appears to be 1.5" W x 0.5" H. This guide is a good indication of the size and location of your design but we always recommend ordering a sample to visualize exactly how your product will look.
The journey from digital mock-up to embroidered design
You create a collection with your logo embroidered on a garment. You've seen the digital mock-up of your design in the Slaite design studio but what happens behind the scenes between digital mock-up to physical product? Here are the steps:
Product is designed in a collection.
A sample order (or customer order if the product is published in Shopify) is placed.
The artwork is converted into a digitized image file and a barcode is assigned to the file. This barcode includes all design information including the size and colors of the design as plottable data. This data is read as a pattern by our embroidery machines to customize your products.
Our operations team carefully prepares the garment for the embroidery process. A team member selects the appropriate embroidery placement guide before bringing the readied garment to the embroidery machine for decoration.
When the product is ready for decoration, the barcode is scanned by our embroidery machines to begin a fully automated sewing process and applies the design to the garment. Your product is fulfilled and ready to be shipped to your customers!
The digitized design is saved in the Slaite database for all future orders.
If you have any other embroidery design questions, please reach out to help@slaitepod.com. We're listening!
*Disclaimer: all logos used in this article were created by Slaite for educational purposes only.